FEATURES
Unique transformation system that constantly changes how you play.
Fast paced, challenging combat that rewards you for mastery and perseverance.
A huge roster of enemies and bosses that constantly test your skills.
Tons of techniques, upgrades, and abilities to enhance your moveset.
Explore levels corrupted by spiritual energy, filled with encounters, characters, puzzles, and secrets.
A mysterious story about humanity's survival against spirits, with compelling characters on both sides.
DESCRIPTION
Arbiter is an action game about transformation, with a focus on combat using melee attacks, dodges, parries, items, and special abilities.  Hunt down the demonic spirits that threaten humanity by using their own powers against them.
STORY
Ethers and Umbras.  Two races in an eternal war with no regard for humankind.  Ashe is the next soul in line to inherit the title of Arbiter.  With his companions, Dove and Raven, he travels a corrupted land in search for the spirits that pose threat.  He may find, however, that the world isn't quite as black and white as it seems…
DEVELOPER
Ahoy!  I'm Jordan!  I'm a 22 year-old generalist and the sole developer for Arbiter.  I'm currently living in Ontario, Canada. I've been making games for around seven years now, the most recent of which was Rooster Teeth's RWBY: Grimm Eclipse, based on the animated series RWBY.
I originally made Grimm Eclipse as a fan-game for fun in 2014, and after releasing it was contacted by Rooster Teeth to help turn it into an official title. I worked with them as a designer, animator, visual effects artist, and programmer, and pretty much animated and did effects for every character/enemy in the game.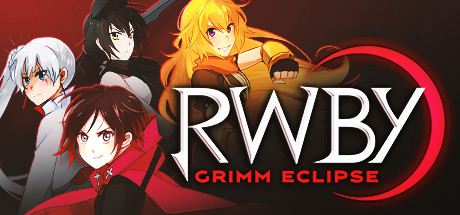 I learned a ton during my experiences with Rooster Teeth, and when we wrapped up work on Grimm Eclipse I decided to pursue my own project. I'm experienced with pretty much all aspects of game development, the most important of which I think is managing scope. I'm keeping Arbiter as a fairly small 5~ hour game so I can continue to work on it myself, with hopes of finishing in late 2018/early 2019.

In July 2017, Arbiter was successfully funded on Kickstarter! I'm incredibly thankful to all the folks who backed the game and spread the word. I'm now able to actively pursue my dream of creating Arbiter and being a full-time indie game developer!
I'm still funding myself through savings, but the Kickstarter funds will go directly towards hiring additional artist to ease my load and make some super sweet concept art. I'll also be hiring an audio engineer and (potentially) a composer as well.
For additional funding (without Kickstarter rewards) towards the above, feel free to donate to me directly. Every bit helps!